It's been a while, but the Gomers are back for a special Off-Season Episode to talk about the release of the latest Star Wars Story: SOLO!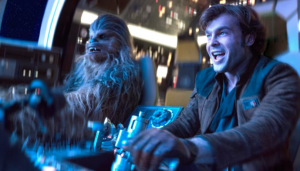 Oh, and wonder of wonders, they also spend about half of the episode talking about running!
Hey, it's better than dying.
Happy Listening, and Happy Running!
Podcast: Play in new window | Download
Subscribe: Google Podcasts | RSS
Podcast (podcastseason3): Play in new window | Download
Subscribe: Google Podcasts | RSS