Don't forget January is Two Gomers Fundraising Month! Click on the yellow "Donate" button to the right to help keep the GomerLights on, and to earn incentives:
$5 or above gets you access to our February Special
$10 or above gets you Spring Season Pass (February and March Specials), and a thank you shout-out on the podcast
$20 or above gets you the Spring Season Pass, the thank you on the podcast, a signed picture of Steven finishing marathon, and the "Movie Pack" (All of our videos which have been taken off of the podcast feed because of their size, plus two lost movie-centric episodes (Star Trek: Into Darkness and The Hobbit)
$26 or above gets you everything above plus the "Everything Pack": All 17 (!) of our Specials, plus the Gomer EP, Lost Episodes, Lost Gomerpics, and more!
________________________________________________
With Christmas and New Year's behind them, the Gomers look to what's next – Steven's big race! This Sunday, January 14th 2018, Gomer2 will attempt to cross THE bucket list item off his list: The Sub-5 Marathon!
The guys use the bulk of this episode to check in to see how Steven is feeling pre-race, and they do so by using comments and encouragements from the GomerNation. They also talk deeply about comparison in friendship and life, not letting FOMO ruin relationships, Kickboxing, and, of course, Total Recall.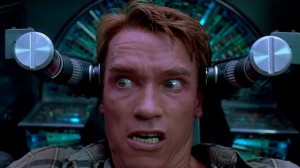 If you want to see live updates of Steven's progress during his race, make sure you are following him on Twitter – his user name is gomer2. He will post a Runkeeper Live link when he starts his race, and you'll be able to see him in real time! Also, you can download the "Rock'n'Roll Marathon" App on your phone, pick the race (Arizona) and find him (Steven Grahmann) and see his progress that way too.
Thanks GomerNation, we couldn't do this without you! Happy Running!
Podcast: Play in new window | Download
Subscribe: Google Podcasts | RSS
Podcast (podcastseason3): Play in new window | Download
Subscribe: Google Podcasts | RSS