Don't forget January is Two Gomers Fundraising Month! Click on the yellow "Donate" button to the right to help keep the GomerLights on, and to earn incentives:
$5 or above gets you access to our February Special
$10 or above gets you Spring Season Pass (February and March Specials), and a thank you shout-out on the podcast
$20 or above gets you the Spring Season Pass, the thank you on the podcast, a signed picture of Steven finishing marathon, and the "Movie Pack" (All of our videos which have been taken off of the podcast feed because of their size, plus two lost movie-centric episodes (Star Trek: Into Darkness and The Hobbit)
$26 or above gets you everything above plus the "Everything Pack": All 17 (!) of our Specials, plus the Gomer EP, Lost Episodes, Lost Gomerpics, and more!
 ______________________________________________________________
This is it – the Gomers annual New Years' OneWord Special! Will Anthony choose a word with only one letter this year? How cheesy IS Steven's word, exactly? Have either of the guys seen The Last Jedi again? What kinds of OneWords did the GomerNation choose? Who won the bottle of PooPouri, signed by Steven? And did the guys get anything good for Christmas?
All these answers and more on this Episode!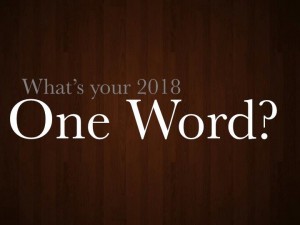 Join us next week as Steven prepares for his Marathon, only days away! And don't forget to Donate by pressing the yellow button on www.twogomers.com. Happy Running!
Podcast: Play in new window | Download
Subscribe: Google Podcasts | RSS
Podcast (podcastseason3): Play in new window | Download
Subscribe: Google Podcasts | RSS