Click on this link, or any below, to get to the Two Gomers Store.  Donate and download the Specials!
https://two-gomers.myshopify.com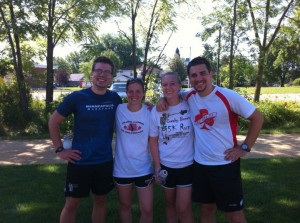 As the Conquer the Capital race approaches (less that one week!) the Gomers have put together a set of amazing Specials for you.  As always, you can go the Two Gomers Store to find these specials.  Here is what you'll get for your donation toward the podcast:
$2.99 Base Level Donation – Two Gomers Grow Up
$6.20 10 k Donation – Also True Gomer Media Confessions: Music
$13.1 Half Marathon Level Donation – Also True Gomer Media Confessions: Movies AND Secret Gomer Emails Revealed
$19.3 Conquer The Capital Level Donation – All that AND a signed photo of us after the race and we thank you by name on the podcast
$26.2 Keep the Lights on Donation – All that plus the Lost Episodes, not available for over two years
Thanks so much for listening, supporting, and downloading!  We appreciate it more than we could ever say!
Steven and Anthony
https://two-gomers.myshopify.com
Podcast: Play in new window | Download
Subscribe: Google Podcasts | RSS
Podcast (podcastseason3): Play in new window | Download
Subscribe: Google Podcasts | RSS