The Gomers continue to embrace the Year of the Triathlon in this, the eighth episode of Two Gomers Race a Triathlon!
The gym is a lot more crowded in January than in December.  The guys detail their first (and only?) swim together before the triathlon, including biking and running.  Tri shorts leave nothing to the imagination.  It's possible to listen to music underwater.  Towel service is too expensive.  Steven shares his One Word Resolution.  And the guys still have time to talk some Movies to Bike To.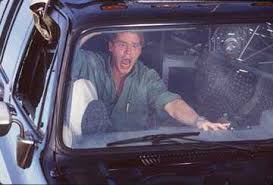 Monday Survey this week:  In a couple sentences, what's the hardest thing you've ever done?  We want to hear about it and be inspired!  Happy running!
Podcast: Play in new window | Download
Subscribe: Google Podcasts | RSS
Podcast (podcastseason3): Play in new window | Download
Subscribe: Google Podcasts | RSS