It's like when Anthony started that one race five minutes late, only the opposite.  Seems like the Gomers spoke too soon on their marathon choice, and recorded two entire podcasts before they realized it.  Sounds like a job for Future Anthony!  And with the first appearance of Future Steven, they do their best to remedy the situation.  MOVE THAT BUS BACK!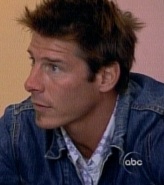 Also, there's two new Songs to Run To, a Gomernation-themed Listener Feedback, a positive Week in Review (for once), and Gomers Tips that quickly turn into the guys freaking each other out more and more about the looming marathon (whenever that may be).
Monday Survey of the Week:  At long last, give us your input concerning treadmill vs. street running.  What's the difference?  Is one better for you than the other?  What's with the different parts of our bodies aching when we alternate?  Will our bodies ever STOP aching?
Happy Running!
Podcast: Play in new window | Download
Subscribe: Google Podcasts | RSS
Podcast (podcastseason3): Play in new window | Download
Subscribe: Google Podcasts | RSS