In this, the third and final Christmas Special of 2018, the guys reveal their 2018 Favorite Intangible Things, exchange presents live on the air, remember a ski-lift incident from 25 years ago, and disagree about another Christmas movie.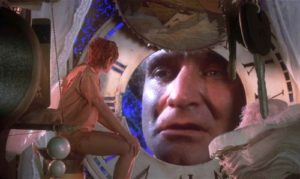 Robin Williams is so sad about this casting choice.
Don't forget, the guys are trying to raise a bit of money to pay for the server space – if you donate before the end of the year, Steven will send you his family's Christmas card with a handwritten thank you!
Happy Listening, Happy Running, and Happy Christmas! We'll be back in the New Year with our OneWords!
Podcast: Play in new window | Download
Subscribe: Google Podcasts | RSS
Podcast (podcastseason3): Play in new window | Download
Subscribe: Google Podcasts | RSS