Two Gomers Premiere Week comes to a close with the third episode of Season 7!  Some things you need to know:
1.  The new T-shirts are for sale!  Click the pic to check em out and purchase.  These shirts will only be up for sale through November 16!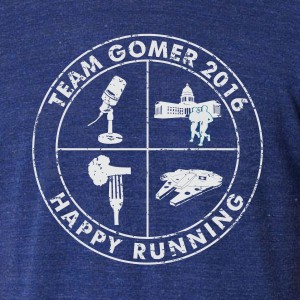 2.  It's the first Week in Review of the Season.  Catch up with the guys on their running, their training schedules, outside vs inside running, and much more.  This is a running podcast, did you know that?
3.  Our November Challenge is: No/Low-Carb November!  Join us as we try to cut carbs and replace them with healthier alternatives.  Speaking of that:  Our Monday Survey is:
Do you have any good No or Low Carb breakfast ideas?  Steven is sick of eggs.
Have a great week, and Happy Running!
Podcast: Play in new window | Download
Subscribe: Google Podcasts | RSS
Podcast (podcastseason3): Play in new window | Download
Subscribe: Google Podcasts | RSS