Could it be? Yes it could! After five months of radio silence, Steven and Anthony made a trip back into the recording studio for a special "Breaking the Silence" episode to catch the Nation up on what's been going on with their favorite Gomers. And of course, the one episode turns into two!
In this episode, the guys catch you up with all the OTHER things that have happened in the past five months, including Anthony's world travels, Steven's secrets to weight loss, the new iPhones, summer movies, Parenthood tear-jerkers, and Ghostbusters and Star Wars news. Plus, lots and lots and LOTS of talk about The Hunt For Red October, for whatever reason.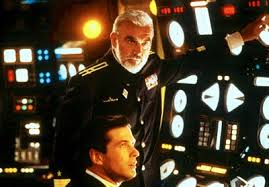 Happy Thanksgiving, and Happy Running!
Podcast: Play in new window | Download
Subscribe: Google Podcasts | RSS
Podcast (podcastseason3): Play in new window | Download
Subscribe: Google Podcasts | RSS